Are you better suited to speak, or to listen?
I don't spend much uncommitted time outside of work, home, or my church, but when I do, its seems like this happens to me.
Having a conversation at Firestone about rappers who sold out and coke heads in STL. Guess I looked approachable today. LOL
— Chuck Baker (@chuckcbaker) February 16, 2015
While waiting for my car's safety inspection at Firestone this afternoon, a 22 year old "kid" (Gosh, how old did YOU feel when you were 22? I would have been mad at someone 10 years older calling me a "kid.") struck up conversation about how the stretch of St. Charles Rock Rd across the street from us used to have a full strip mall and how Northwest Plaza a couple blocks down from us used to so vibrant of activity when he was a kid. That moved on to his (and his friends') experiences with coke heads from in old neighborhood of Baden (on the northeast edge of the city of St. Louis.), the corruption of the St. John police chief who used to be a school resource office at his middle school in the Ritenour School District, and that his favorite car is an 80s-era Honda, particularly a Prelude, for the flip-up headlights. Somehow this all led into his lamentations that his favorite rapper, Mac Miller, ("I mean, he was reppin '92, just like me") has sold out and would rather just produce music than stay true to the art of freestyle and that Wocca Flocka has betrayed Gucci Mane and the rest of his crew from Brick Squad.
Did I lose you? Teachers, ask your students tomorrow. If you're just a friend of mine that reads this blog, (Bless you!) then you'll probably just have to YouTube that.
Granted, this kid (there I go again), seems to be just a talker in general, but engaging in that conversation far from my comfort zone then led him to open up about his relationship troubles with his dad after he took the 1st call in a month and a half from him, his relationship troubles, and what its like to be a 22 year old father of a toddler that also is responsible for taking care of your fiance's other child from another relationship. Assuming everything he's said about his background is true, he's dealing with a much "heavier" life than I do with less emotional and spiritual capacity to cope with it. All things considered, thinking of myself as a 22 year old, it almost seemed heroic.
I can't say I looked like my "normal" self today (I changed the brakes on my car in the driveway in the snow before going for the inspection),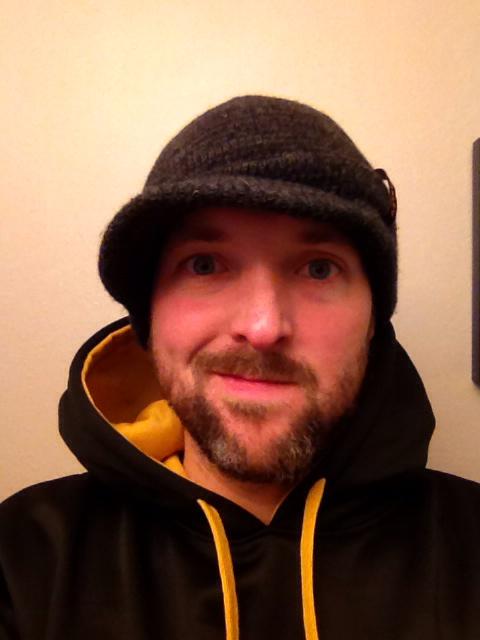 but I know that letting this guy know that I wasn't going to blow him off while we both sat in the Firestone waiting room for 2 hours said a lot about how I care for people.
When you listen to your students talk about "nothing," it sends a signal that you'll be ready to listen to the real issues whenever THEY are ready. Think about about it on a personal level - how often do you just jump into a hard conversation with your spouse, a friend, or a co-worker? Why do expect different social exchanges from our students?
I believe that if you want to affect a students' life (or anyone's for that matter), its not so much important how much you know, or how well you do your job. No one ever claims "favorite teacher" on the grounds of their excellent lesson on systems of equations or the theme of friendship in
A Separate Peace
. They're not mutually exclusive, mind you, but when you're in the business of growing people as much as you are minds, you've got to win a kid's heart, first, and let them know that you're #upforwhatever they might throw at you.